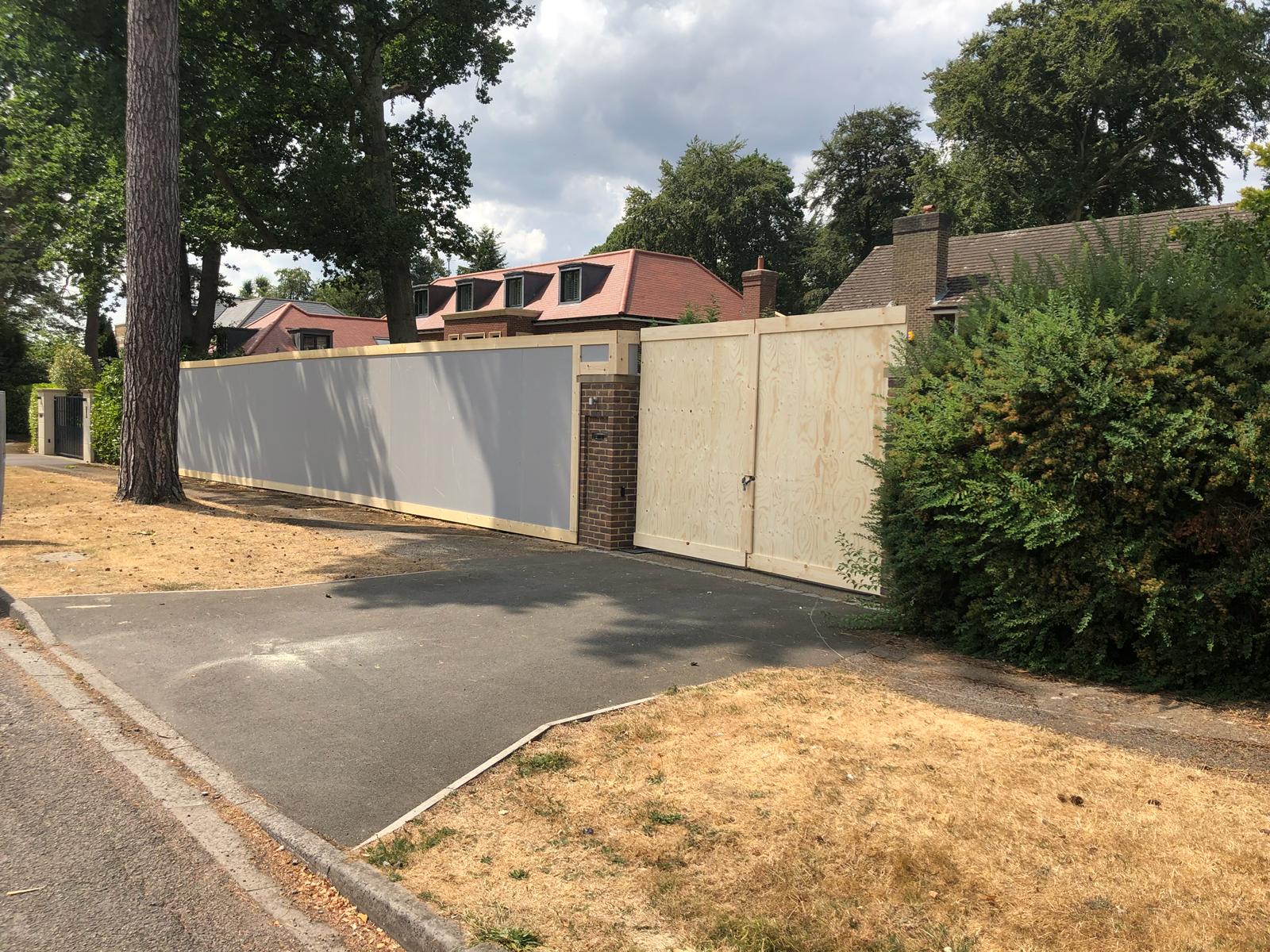 MacDonald & Sons can provide a complete Construction Site Fencing solution.
Having recently completed projects in Ascot, Wentworth and Weybridge and working on commercial projects in the Surrey area for over twenty years, MacDonald & Sons are equipped to provide your construction site fencing.
Site Hoarding
Durable hoarding is necessary for sealing off your work site or derelict building during construction. As fencing specialists, we can provide any amount of hoarding to suit your site size and install quickly and efficiently. We also provide steel or timber hoarding gates, built to suit your crew's needs.
Site Boundary Fencing
To border your construction site, fencing such as chain link or close boarded panels will help to maintain the security of your work and the safety of your crew. Close boarded panels are the strongest fence you can get - installed with concrete or timber posts and gravelboards to keep them secure.
Alternatively, chain link fencing provides a more flexible solution. It can be added around existing boundaries, providing a more subtle look than close board. A bottom line wire runs along the ground, strained tight to discourage breaches of security.
If you need an alternative boundary solution not listed here, why not get in touch? We have experience with all kinds of fencing and are confident we can deliver.

Tree Protection Fencing
As outlined in the British Standard document BS 5837 Trees in relation to design, tree protection on construction sites is now a legal requirement during commercial or domestic work.
Proper construction site fencing can protect trees from damage or contamination. By keeping the trees safe - from the roots to the leaves - your finished construction will benefit as natural features will look as pristine as your building.
If you have any further questions on Construction Site Fencing please get in touch.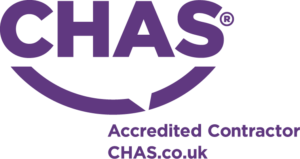 Site Hoarding Work
ATTENTION TO THE SMALLEST DETAILS
MacDonald Fencing & Sons Ltd. specialise in providing a personalised service – if you are interested in any of the hoarding examples above, or in another fencing solution to suit your needs, please contact us or Call us on: 01932 863435