Palisade Fencing, Guildford – January 2012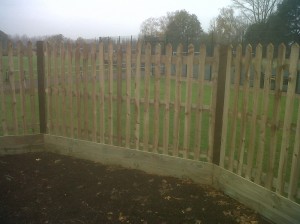 MacDonald fencing were called to supply and install a full palisade fencing solution for a private home play area in the Guildford area.
In our initial consultation, we measured out the boundary area for the fencing – a quote for the task was provided within 24 hours. Happy with the price, the client gave permission to install and the project was complete within two weeks.