Cobham

Fencing Contractor

Looking for Cobham Fencing? MacDonald Fencing & Sons have been offering domestic and commercial fencing in Cobham for over 25 years.
Whether domestic work or commercial projects, MacDonald Fencing & Sons supply and install a range of effective fencing solutions. Some of our successful projects in the Cobham area are below - contact us for more details.
Very good service and very polite workman. Excellent work and quality finish.
Customer in Cobham (via Checkatrade)
Alex of Cobham was very pleased with his new Acoustic Fence. Living near to a busy road meant constant noise from the traffic. A sound engineer tested the incoming noise both before and after the installation - after the acoustic fence was installed this was decreased by a whopping 18 decibels!
A panel fencing cobham job to replace the client's old rotten fence, along the side of their property.
MacDonald fencing cleared the surrounding overgrown bushes and rotten wood, before leaving the finished clean, secure and ready for the elements!
Excellent service - the new fencing looks great. Undertook additional repairs with no fuss, really nice team.
Customer in Cobham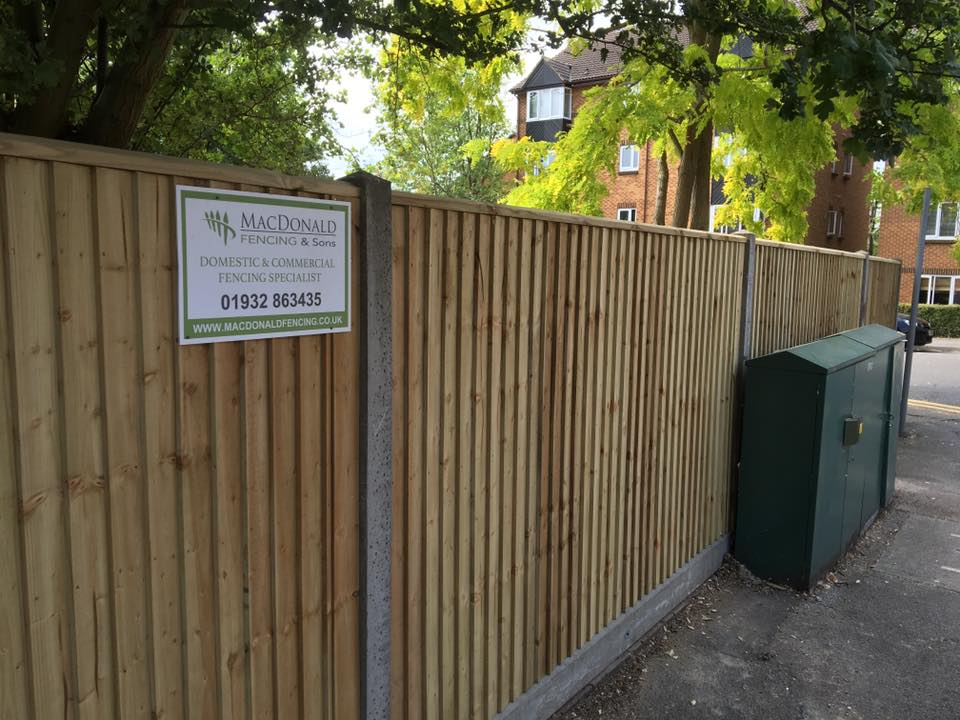 Working

Hours
Monday

07:00-21:00

Tuesday

07:00-21:00

Wednesday

07:00-21:00

Thursday

07:00-21:00

Friday

07:00-21:00

Saturday

07:00-21:00

Sunday

07:00-21:00
Send

Us A Message

Feel free to ask any fencing or landscaping questions over the phone, or get in touch via our contact form below. Your message will be dispatched directly to our staff who will answer as soon as they can.